PIETRA FINA
Imagine the possibilities
Northern California's best selection of natural stone
The homepage features a slideshow of Pietra Fina's gorgeous installations. Stone choices on the right entice visitors to jump right in and start browsing.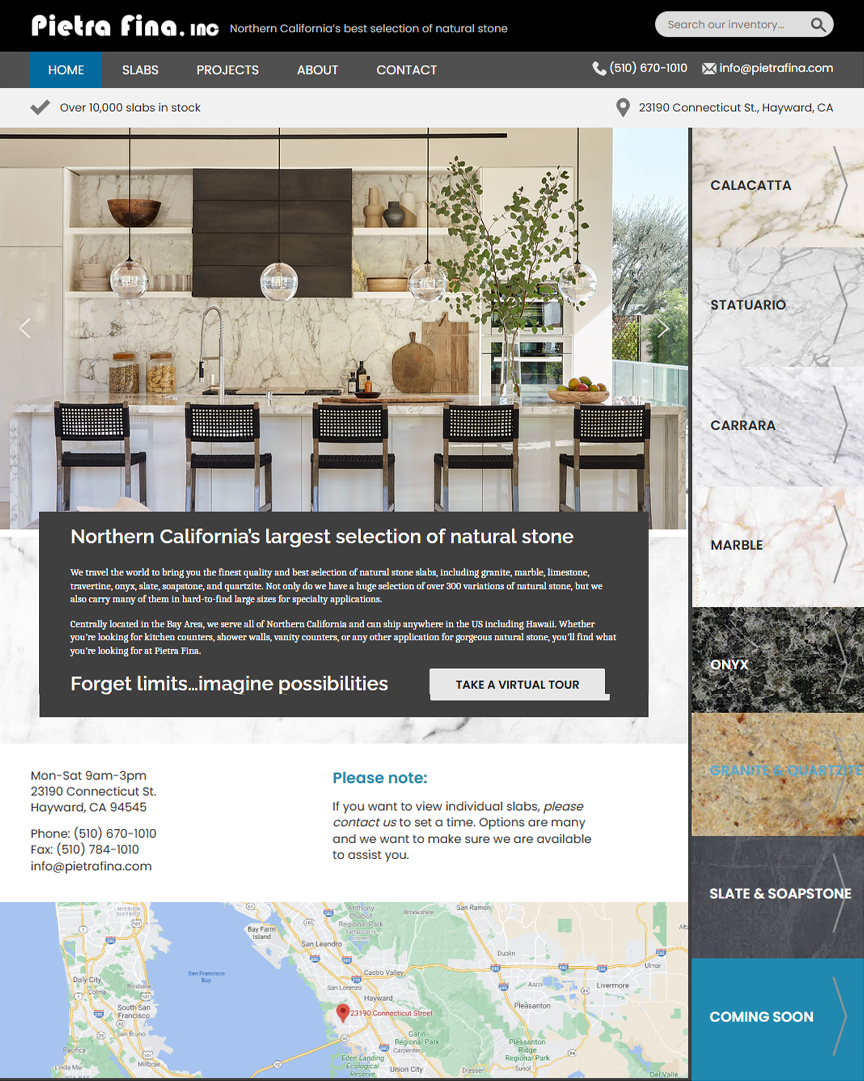 Visitors can browse the inventory by stone type
Clicking on a stone type shows the actual slabs of that stone currently in the warehouse. A custom back end lets staff easily add slabs as they arrive.
Visitors can select slabs to compare side-by-side.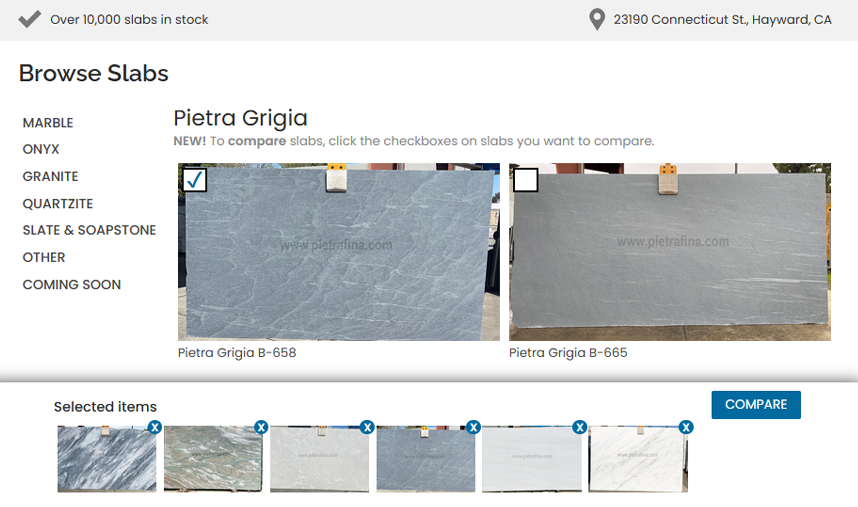 Powerful global search lets visitors search across stone types