ON A BUDGET?
Get going fast with 1-2-3 Go
Get your website quickly and with minimal upfront costs. Designed for businesses and organizations with small budgets, but big plans.
Starts at $75/month
JUMPSTART YOUR ONLINE PRESENCE
SIMPLE
We will select one of our templates for you. You fill in a form with details about your business. Within a few days, your website goes live. It's that simple!
FAST
Need a website fast? Fill out a form with your business information. We get your site running within a week. That's fast!
AFFORDABLE
For one low monthly price, you get a website that you can be proud of! And you don't have to try to figure out how to build a website. It's all included!
FLEXIBLE
Need a calendar? Want people to fill out a form on the website? Need an online store? No problem! We can bump you to the next level so you can utilize these features.
It's easy as 1-2-3
Follow these easy steps to get your website fast!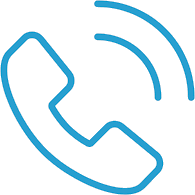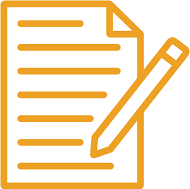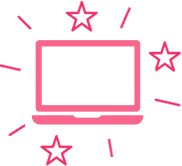 Get in touch
Contact us via the form at left and we will get in touch with you to discuss your website.
Send us your info
Send us your business or organization's name, logo, contact info, and description.
Watch your site go live!
It takes only a week. That's fast!
FREQUENTLY ASKED QUESTIONS
Q
Will my website be mobile-friendly?
A
Yes, all our websites are mobile-friendly.
Q
Will my price increase with time?
A
No. The price doesn't change as long as you keep up with the payments to your plan.
Q
I haven't bought my domain name yet. Do I need to do that first?
A
Your website will be at yourbusinessname.purelynx.com. If you want it to appear as yourbusinessname.com, then we will give you the IP address to point your DNS. If you would like us to set up your DNS, we can do that as an add-on feature.
Q
What if I want to add a new page at a later stage?
A
No worries! There will be a small fee to add a new page.
Q
Can I have a form on the website for people to contact me?
A
Yes, forms (slideshow, popup gallery, etc.) are an add-on feature on our template.
Q
I have a logo already. Can I use it with the 1-2-3 Go plan?
A
Yes, you may. It's possible that your logo's size or colors may not work with the template. If you wish to edit your logo, you could use our add-on service to update it.
Q
Can you create me a logo?
A
Certainly! Logo design/updates are an add-on feature.
Q
What if I want to update some text on the website?
A
You will send us the information and we will make the edit within 2 weeks.
Q
Can I add new pictures to the website or do I ask you to do that?
A
If you want to change images, you should send us the image and we will update the website within 2 weeks.
Q
I need help writing some marketing content. Do you help with that?
A
Yes, we can do that as an add-on feature.