NON-PROFITS & ORGANIZATIONS
Websites for non-profits and organizations — the easy way
Move from the basics into really using your website to reach members and donors and be recognized as a leader in the field.
Serve your members better and streamline your workflow by having a member portal on your website.
WE'RE WITH YOU THE WHOLE WAY
Let us do your online marketing while you focus on doing what you do best: making the world a better place.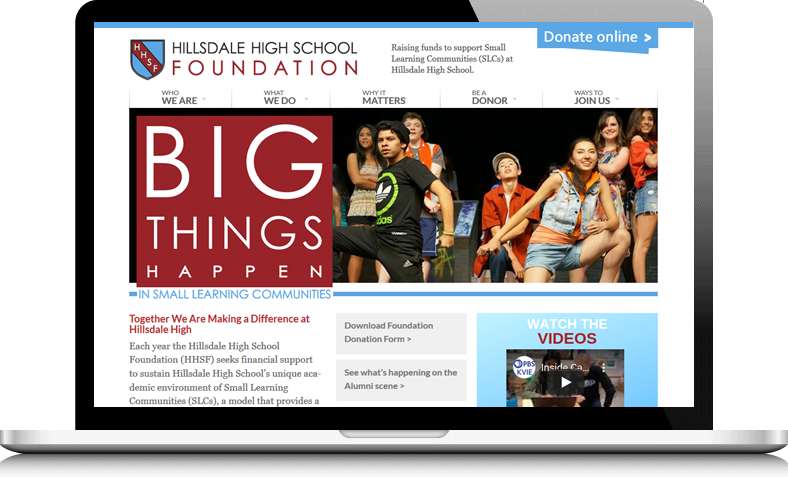 ATTRACT DONORS & MEMBERS
We'll design and build your website to show off how you make a difference in this world.
BUILD COMMUNITY
We'll help you keep your membership informed of the upcoming events and announcement with a tool of your choice: website, email marketing, or social media.
LOOK GREAT ON MOBILE DEVICES
Strengthen your SEO with a mobile-friendly website.
CHARITIES
EDUCATION FOUNDATIONS
PLACES OF WORSHIP
PROFESSIONAL ORGANIZATIONS
Features that non-profits need
Add-on services for a stronger presence
Your website is your primary means of communicating with your members, volunteers, and and donors. This makes it essential that your website be savvy in its recruitment of volunteers and promotion for its membership.
Whether you are a non-profit, association, or a government agency, we have much experience in creating the right marketing solutions for you.
Every organization has to balance the needs of its constituents and supporters. Here are some of the most popular tools for a non-profit organization:
Social media marketing
Email marketing
Online donations
Calendar of events
Private pages for members
Event landing pages
CRM integration
Social Media & Email Marketing
Spread your message wide with our email marketing and social media add-ons. We can help you communicate your vision with regular activities on these platforms.
Online Donations
Use intuitive and mobile-friendly forms to receive donations. Accept donations in a variety of ways and respond with thank you messages.
Events & Calendars
Communicate events and activities using a calendar. Create and manage event landing pages for use on social media and email marketing.
Ready to get started?
We'll create a smart and affordable plan to take your nonprofit to the next level!
NON-PROFIT SUCCESS STORY
The French-American Foundation for Medical Research and Education awards scholarships to medical students. All applications are received through the website, streamlining the process.
"Purelynx developed our new website on-budget and in less time than planned. They went significantly beyond expectations in terms of quality and functionality."
JP Bernard
President, FFMRE
San Francisco, CA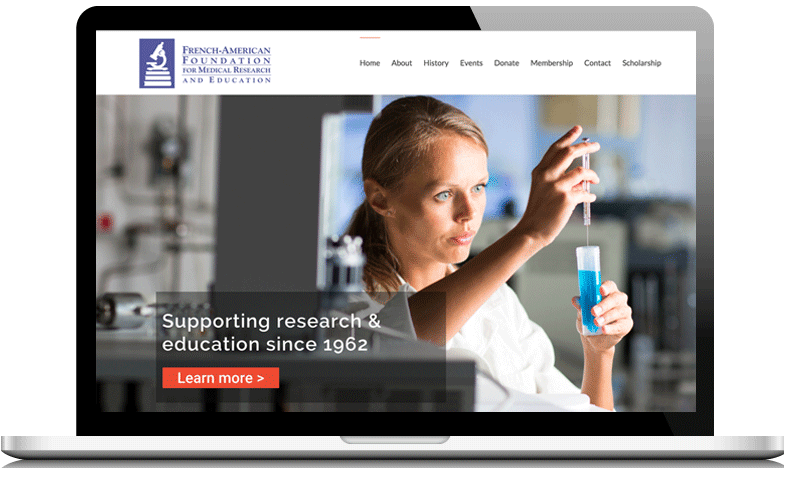 Latest developments in
Online presence for non-profits