Coolstar Technology
Fabless semiconductor company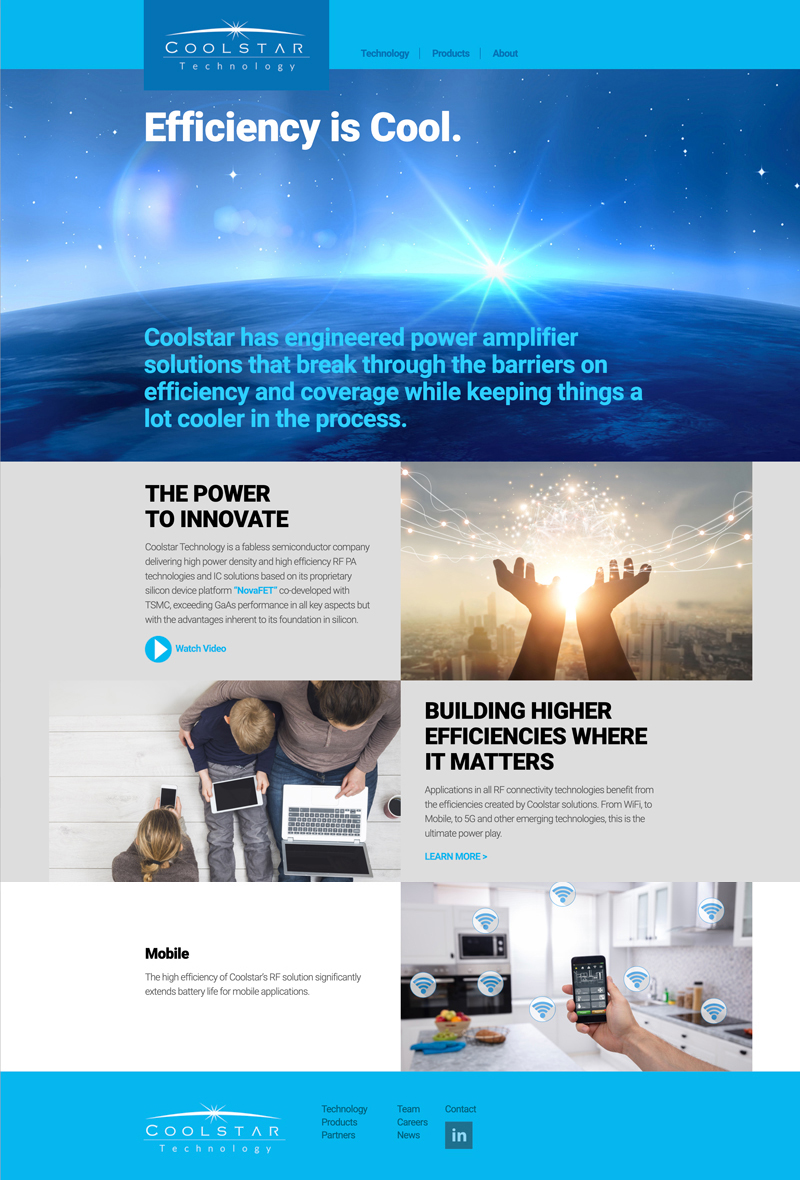 Hardware innovator gets a fresh new look
Coolstar Technology is a fabless semiconductor company. It is all about creating products that are efficient and fast while keeping the underlying components cool. The design of their website brings this home with a cool blue color and stylish images that communicate efficiency, cool temperatures, and innovation.
With crisp lines and bold key marketing messages, the new website helps draw the attention to the unique selling features of their products.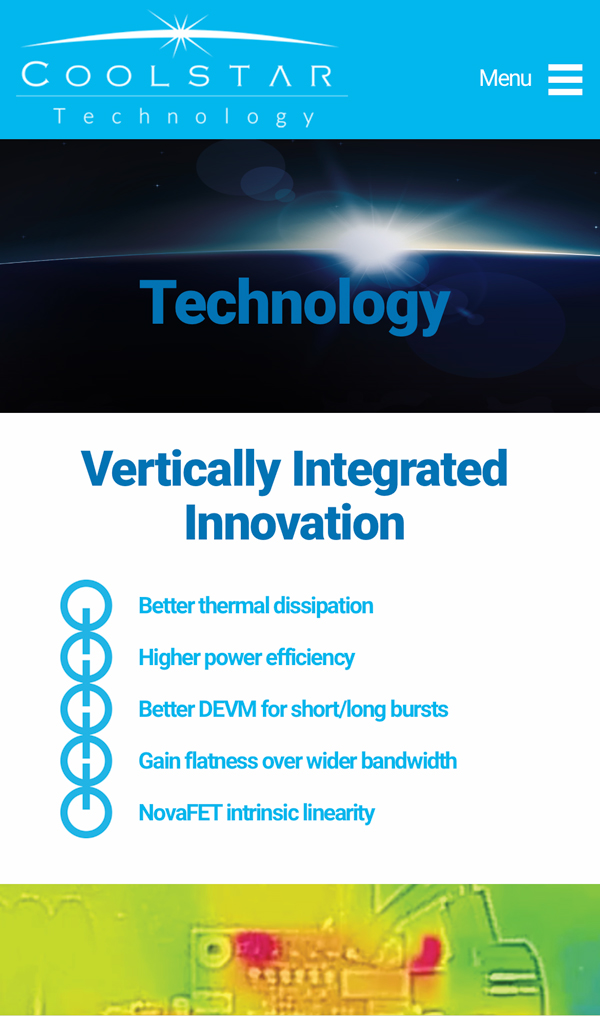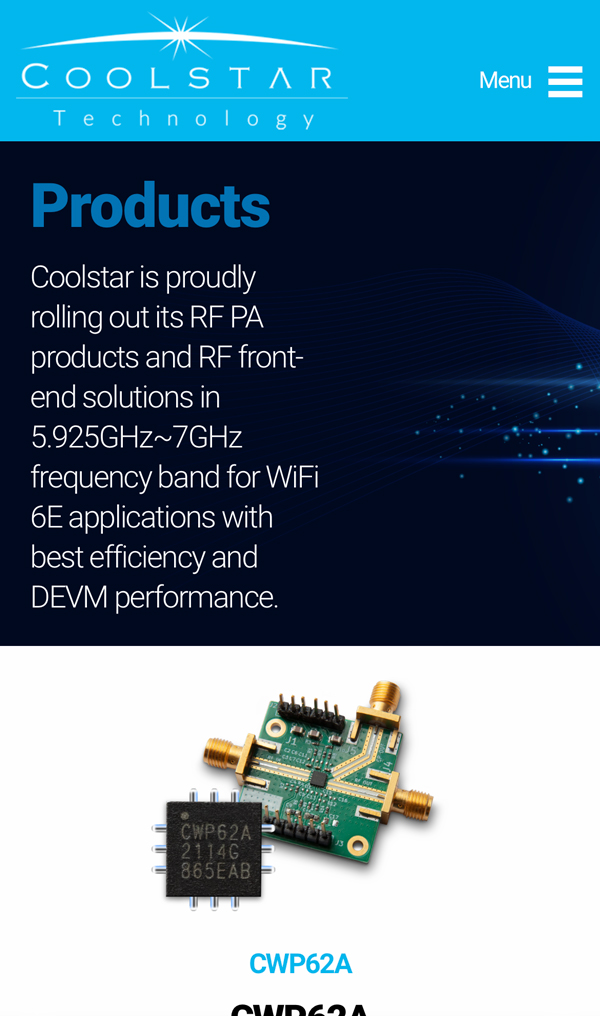 Mobile-friendly ALWAYS
Doesn't matter what we build, we build it for the whole device ecosystem. Whether on a mobile phone, a tablet, or a big screen desktop computer, our work is built for all screen sizes.
Before & After
Their previous one-page website was no longer sufficient for their evolving needs. The old website was starting to show its age and they were ready for a new look.
The website evolved from a brown-hued marketing effort that showed the website's age to a fresh, new look that is as stylish as it is informative.
Our engagement goes beyond building the website. We also provide a hassle-free hosting for their new website that comes with automatic backups and our stellar customer service.